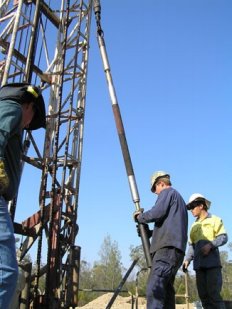 Sigra can provide a full field and professional service in all aspects of groundwater including geology, engineering and chemistry of groundwater.
The areas of engineering covered are the civil, mining and petroleum industries including:
Water supply from groundwater
Dewatering of slopes or excavations for stabilization
Injection design to maintain water levels
Ground water control into coal seam reservoirs and in-seam gasification operations
Sigra conduct hydrogeological investigations and on the basis of these it can design groundwater control or abstraction systems using vertical or horizontal wells. Sigra can design these wells using its drilling modelling capability which includes both torque and drag and mud models. Sigra has a numerical modelling capability for groundwater systems.
Sigra has a workshop and field capability to install pumps, monitoring or control systems. These may be remotely controlled using Sigra's field data control and logging systems.
Additional Manufacturing
Specialist screens for horizontal wells
External casing packers
Well test packers
Piezometric transducers
Field data acquisition systems
Additional Field Services:
Well testing
Well drilling and installation supervision
Pump installation
Data acquisition and remote control
Casing patching

Design of Sub-horizontal drainage installations to lower groundwater levels for slope stabilization
Examples of SIGRA groundwater operations:
Investigation and dewatering of slopes at Cut 3 and cut 4, Package B – South west corridor (Centenary Highway Extension), Redbank Plains, Queensland
Client: Department of Main roads, Queensland.
Work involved the installation of piezometers and test wells to determine the slope hydrogeology, analysis thereof and dewatering design. Some 50 Sigra field data loggers and piezometers were installed in a network to transmit information to a database of groundwater levels. This forms part of a long term monitoring system.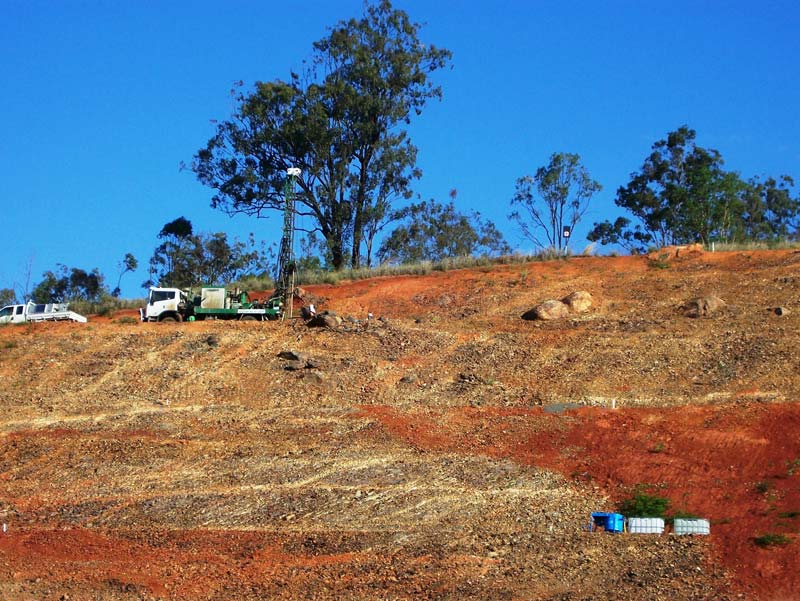 MORANBAH NORTH FLOOD WATER INGRESS CONTROL
Central Queensland, Australia
Sigra were given the task to assess and devise a method to control flood inflow to the mine.
To do this Sigra designed a field test operation. Site work involved working with a drilling company to drill and test sequentially three angled boreholes through the goaf for the purpose of assessing permeability. This was achieved using our DST tools. The result was a report which enabled the zones of main permeability to be identified and directional permeability to be assessed. From this we came up with a solution to seal the goaf area. This involved machine ripping fractures at surface and filling them with bentonite.
This has been successfully implemented and the Isaac River has since flooded without flooding the mine.
Model of water inflow rate (blue) and outflow (red) from cut 3 over a given period based on real piezometric monitoring.