What is Sigra?
Sigra is a privately owned company founded in 1994. It is based in Brisbane, Australia, and operates globally. Sigra is involved in all matters to do with the ground.
What we do
Sigra delivers solutions to our clients in all matters related to the ground. We understand what we are dealing with, and we have the capability to examine and analyse it in detail.
Guiding principles
Sigra's guiding principle is to provide the best solutions possible to its clients. The solution must be feasible, sustainable, appropriate and economically sound.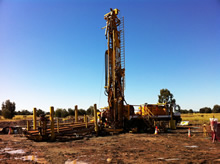 Design and supervision of exploration/site investigation programmes. Design of directional holes for exploration or production. Manufacture of well control, managed pressure drilling systems and inflatable packers.
Site investigation specialising in stress measurement, fluid pressure and rock properties. Effective stress-based design specialising in anisotropic, nonlinear rock.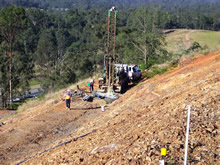 Efficient and accurate exploration methods utilising petroleum reservoir engineering techniques. Design of dewatering for slopes, excavations and underground openings. Deep piezometers.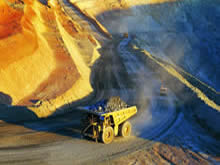 Stress measurement and rock property determination. Opening and support design, and energy absorbing designs to control rock bursts.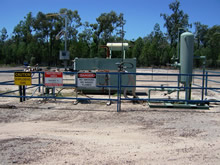 Total exploration programmes to production design of coal seam gas (CBM). Resource and reserve estimates. Gas content measurement for all rocks by coring and open hole gas capture systems.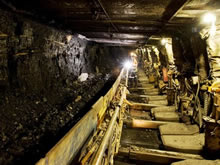 Exploration to mine design and operation. Specialising in gas, water and geotechnical aspects. Also covering ventilation and outburst management.
News
Sigra has a number of conference appearances scheduled for 2022, both in Australia and internationally. Date Venue Appearance 10 to 11 February Resource Operators Conference, Queensland, Australia On line 27 February to 2 March SME Annual Conference and Expo, Salt Lake City, Utah, USA. At Agapito booth 28 to 30 March Bowen Basin Symposium, Mackay, 

Gray I and Gibbons T R (2020). Longwall Behaviour in Massive Strata. Proceedings of the 20th Coal Operators' Conference, Mining Engineering, University of Wollongong. Gray I (2020). Directional Drilling for Tunnel Investigation and Associated Testing Techniques. ITA-AITES World Tunnel Congress, WTC2020 and 46th General Assembly Kuala Lumpur Convention Centre, Malaysia 15-21 May 2020. Gray I,

Sigra have been measuring stress in rock for a long time. First by its two dimensional overcore system (IST2D) which commenced use in 1996. Sigra has also conducted hydrofracture and hydrojacking tests to measure stress. More recently it has developed a three dimensional stress measurement overcore system (IST3D) suitable for use at depth in a
Need help to find what you are looking for?
Search our site below.